Root Canal Procedures in Clinton Township, MI
At Pleasant Dental, we offer a gentle hand and a keen eye when it comes to root canals.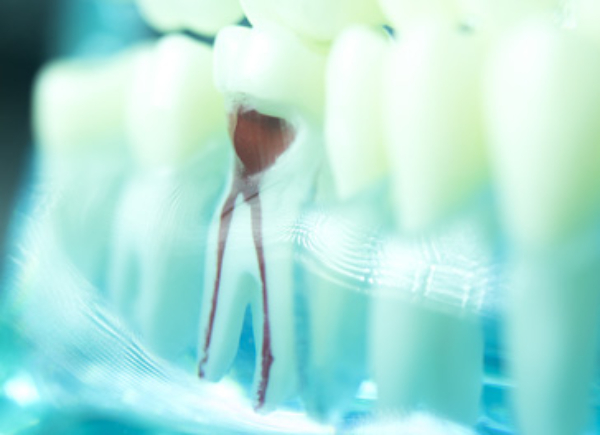 With state-of-the-art technology and an experienced staff, we're well equipped to handle even the worst root canals! We're conveniently located in Clinton Township and employ only the kindest, gentlest staff. When you choose us to perform your root canal, rest assured that your mouth is in good hands!
A root canal treatment repairs and saves teeth that are badly decayed or have become infected.
"Root canal" is the term used to describe the natural cavity within the center of the tooth. The pulp (or pulp chamber) is the soft area within the root canal, where the tooth's nerve lies. A tooth's nerve is not vitally important to a tooth's health and function after the tooth has emerged through the gums. Its only function is sensory -- to provide the sensation of hot or cold. The presence or absence of a nerve will not affect the day-to-day functioning of the tooth, so when it's removed, patients experience a numb feeling. Without treatment, the tissue surrounding the tooth will become infected and abscesses may form, causing pain and infection. During the procedure itself, the nerve and pulp are removed and the inside of the tooth is cleaned and sealed. Most root canals can be accomplished in only one visit at Pleasant Dental!
You may need a root canal if you experience:
Tooth sensitivity to hot and cold temperatures
Intense pain while chewing or applying pressure to the tooth
Swelling or a bump along the gum near the infected tooth
A root canal isn't always extremely painful!
Although you may have heard that a root canal is a very uncomfortable procedure, that's not always the case. Pleasant Dental's dentists use state-of-the-art technology to ensure that each root canal is as painless as possible. Many of our patients are surprised when they get a root canal and expect the worst pain, but only experience discomfort equal to that of a filling!

Schedule a
Free Consultation
* Indicates required questions
Great Dental Care is Just Around the Corner
Hours of Operation:
Mon, Tues, Thurs: 9AM-5PM
Wed & Fri: 9AM-2PM
Saturday: 9AM-3PM
Sunday: Closed